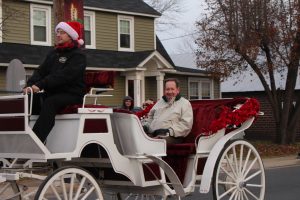 The 2018 Nokesville Christmas parade kicked off (in decent weather!) with the Grand Marshall – our very own Stan Keys.  He has been a hard worker and advocate for all things Nokesville for years, and this honor was well-deserved!  Congratulations, Stan!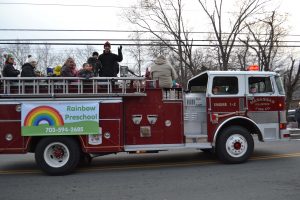 Rainbow Preschool dispensed with the traditional float and took to the parade route in high style!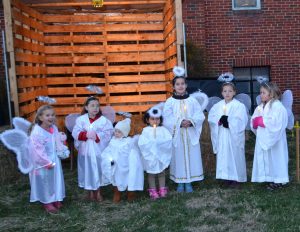 Following the parade, we got to share the story of the birth of Jesus  – complete with donkeys, goats, sheep and angels!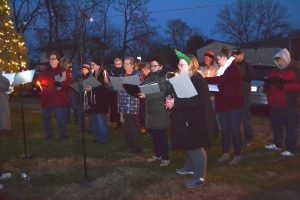 The choir invited all the attendees to sing along to beloved Christmas carols, while our children acted out the story.  It was a glorious night, and an annual tradition not to be missed.