Even though our building remains closed, we are still sharing God's love with those around us through our Blessings Box, our prayers, and our online worship services.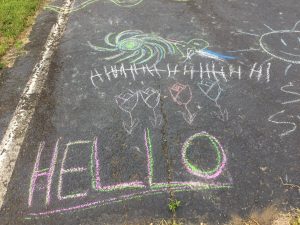 You're invited to join us in a new opportunity to share words and pictures of hope and encouragement to all who drive or walk by. We have placed a bucket of sidewalk chalk next to Door #3 (on the parsonage side of the building). Please use it to write or draw on the paved "driveway" in front of the church.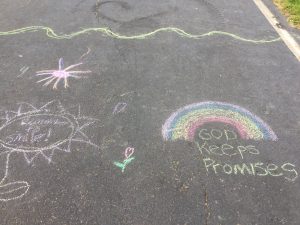 Encourage your children to share their talents as well! And, if you have chalk to contribute, we would welcome that as well. Let's remind our neighbors that Jesus loves them!