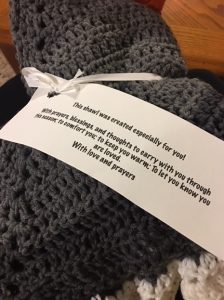 All are welcome to participate in our Prayer Shawl ministry!
We gather at the church the third Saturday of each month from 10:00 am – 12:00 pm. Even if you've never crocheted, you are welcome.  There are folks here to teach you.
In between gatherings, you are encouraged to work on your shawl. Or, feel free to bring your shawl Sunday mornings, and work while we fellowship.
Prayer shawls are started with a prayer for the known (or unknown) recipient.  They are lovingly stitched with a prayerful attitude, and they are blessed by the congregation on their completion.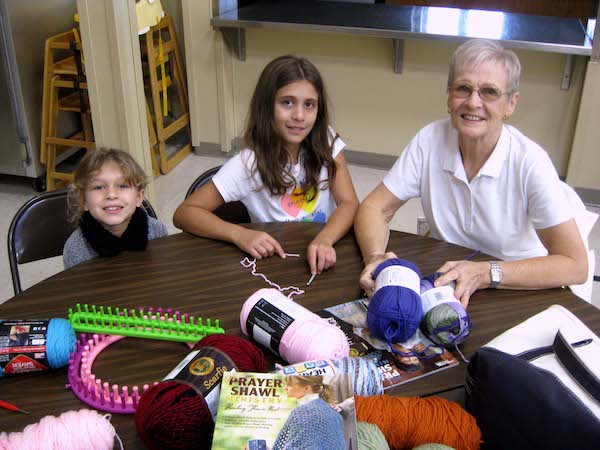 The shawls symbolize an embracing, unconditionally loving God, and they are given to those undergoing medical procedures, grieving a loss, celebrating a marriage, or recognizing any other life milestone.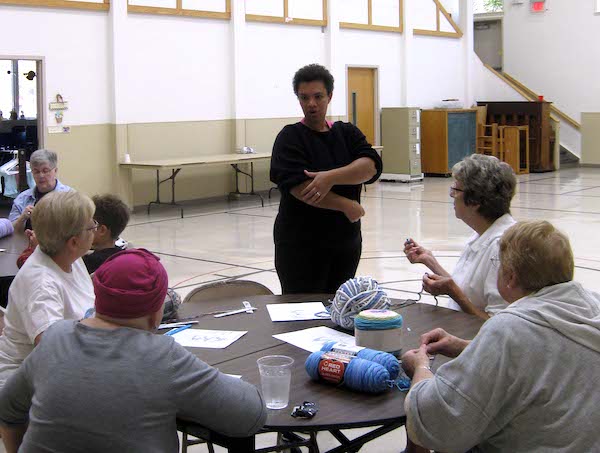 If you have them, bring yarn, crochet hooks (sizes 5-6) or knitting needles.  If you don't have them, come anyway.  We can share!  And, if you have these items to donate, we'll take those as well!
Invite your friends to join in!
Enjoy this video of "the blessing of the Prayer Shawls."