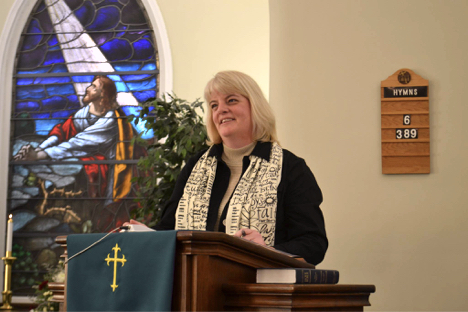 Reclaiming Grace Sermon Series
As a new year begins, we will explore together how we can make a positive, grace-filled difference in a world in desperate need.  Hebrews 12:15 exhorts us to "See to it that no one misses the grace of God."  What would it look like if we took that command seriously?
Pastor Angela's 5-part sermon series invites this reflection.  Topics are based on the book Vanishing Grace by Philip Yancey.
January 5:  A Thirsty World – John 4:1-15
January 19:  Does Faith Matter? – John 3:16-21
January 26:  Is There Anyone Else?  The God Question – Ephesians 1:3-14
February 2:  Why are We Here?  The Human Question – 2 Corinthians 4:1-18
February 9:  How Should We Live?  The Social Question – Matthew 5:43-48
******
We are working to make videos of our Sunday sermons available online.  Stay tuned for that exciting development.