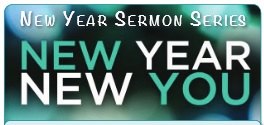 The new year is the time for a fresh start!
It's the time we work towards the things we've always wanted.  But sometimes money, security, and other things we've placed our faith in ultimately leave us feeling empty.  They are "counterfeit gods."  The new year is the perfect time to reconnect with (or meet for the first time) the only God who can truly give us what we really need.
Plan to join us each Sunday at 11:00 am for worship where we will explore these topics:
January 6:  All You've Ever Wanted – Genesis 22:1-14
January 13:  Money Changes Everything – Luke 19:1-10
January 20:  The Seduction of Success – 2 Kings 5:1-19
January 27:  The Hidden Idols – Jonah (pretty much the whole book!)
February 3:  The End of Counterfeit Gods – Genesis 32:24-31
****
We are working to make videos of our Sunday sermons available online.  Stay tuned for that exciting development.