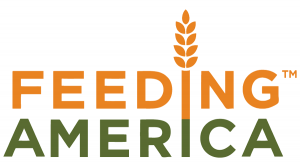 Due to the effects of the coronavirus pandemic, more than 42 million people may experience food insecurity, including a potential 13 million children.
The children of our church, with the support of the Christian Education ministry team, ask your support in caring for those in need. We have selected Feeding America as the place to give generously. Feeding America is the nation's largest hunger-relief organization, and 98% of all donations goes directly into programs serving our neighbors across the country.
We have set up a Team Feed/Feeding America webpage. It will explain how Feeding America works plus give you much more information about hunger in America. This is also where you can make your donations.
http://teamfeed.feedingamerica.org/participant/5531
Thank you for your generosity – your support of the children of NCoB – and the mission to do all things to the glory of God and our neighbors' good!
Isaiah 58:10~~The Children's International Bible
You should feed those who are hungry.
You should take care of the needs of those who are troubled.
Then your light will shine in the darkness.
And you will be bright like sunshine at noon.