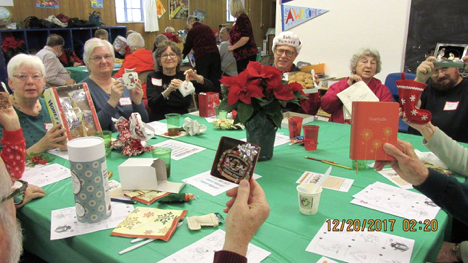 On the 3rd Wednesday of each month, from 11:30 a.m.-1:00 p.m., residents of the Nokesville/Catlett/Bristow community aged 65+ are invited to the NCOB Fellowship Hall for a light lunch and social activities such as music, games, sing-alongs, etc. There is no charge for the event, but donations are accepted to help offset the cost of food and materials.  All are welcome!
We are meeting together via Zoom (either computer or telephone) on Wednesday, October 21 at 11:30 am for "virtual Bingo".  Contact Pastor Angela for connection details.

*Please note that we follow Prince William County Schools weather policy.  If the schools are closed, we will not meet.  If the schools have a two-hour delay, we will continue to meet as scheduled.