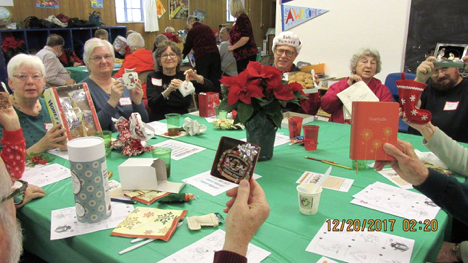 On the 3rd Wednesday of each month, from 11:30 a.m.-1:00 p.m., residents of the Nokesville/Catlett/Bristow community aged 65+ are invited to the NCOB Fellowship Hall for a light lunch and social activities such as music, games, sing-alongs, etc. There is no charge for the event, but donations are accepted to help offset the cost of food and materials.  All are welcome!
The next event is Wednesday, August 21, 2019. Pianist Lucas Finet will be leading us in a series of participatory songs to "aid your digestion some".

*Please note that we follow Prince William County Schools weather policy.  If the schools are closed, we will not meet.  If the schools have a two-hour delay, we will continue to meet as scheduled.