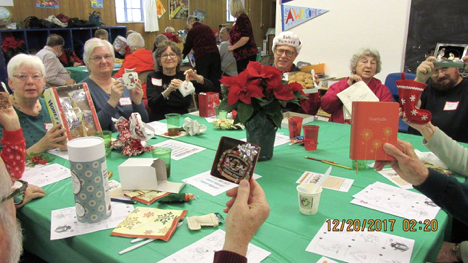 On the 3rd Wednesday of each month, from 11:30 a.m.-1:00 p.m., residents of the Nokesville/Catlett/Bristow community aged 65+ are invited to the NCOB Fellowship Hall for a light lunch and social activities such as music, games, sing-alongs, etc. There is no charge for the event, but donations are accepted to help offset the cost of food and materials.
On June 20, 2018, we'll be playing BINGO.  Bring a small wrapped gift as a prize.

Other activities this summer include:
Wednesday, July 18 – Mad-lib Hymns
Wednesday, August 15 – Name That "Show"Tune!