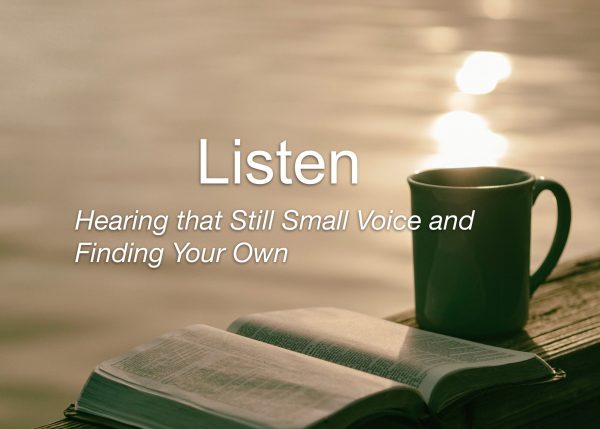 Our theme for the season of Lent is to "Listen."  Lent is a time of preparation, and during this 40-day journey, we are invited to "turn around" (the root meaning of the word "repent") from the distractions of daily noise and focus our attention on listening in a deeper way.
Each Sunday through Palm Sunday, we will be focusing on a different way of listening.  Our worship services will incorporate a new discipline or ritual to aid in listening in fresh and meaningful ways.  Our services will cover the following topics and Scriptures:
February 18:  Finding your Cave:  Listening Spaces – I Kings 19:8-13a
February 25:  Finding Your Breath:  Listening to our Bodies – Romans 8:26-30, 38-39
March 4:  Finding a Word:  Listening to the Text – Proverbs 1:20-23
March 11:  Finding Your Power:  Listening for Healing – Mark 9:14-29

March 18 – Finding Your Mystic:  Listening beyond the Voices – Romans 12:2-12
March 25 – Palm Sunday – Finding Your Purpose – Listening with your Heart – Matthew 26:36-46
Instead of giving something up for Lent, why don't you add a time of personal meditation or devotion to your routine for the next 40 days and notice how God is speaking to you anew?  And join us as we "Listen" together.
Pastor Angela