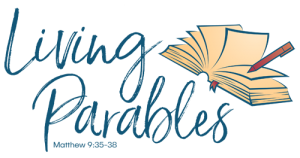 Each year in June, I preach on the theme and Scriptures that have been chosen for Annual Conference.  I have found this to be a helpful way to prepare for conference, and also to connect our local congregation with the larger church body.
This year, the Annual Conference theme is Living Parables.  And what makes this summer different from the last three is that one of these sermons is extra special to me – because I will also be preaching it AT ANNUAL CONFERENCE!  I have been selected to deliver the message for the worship service on Saturday, July 7 in Cincinnati, Ohio.
In preparation, I will be giving my sermon a trial run during our worship service on June 24 at 11:00 am.  Please come worship with us that morning!  If you'd like to watch a webcast of the Annual Conference worship service, go to www.brethren.org/ac/webcasts for more information.  I would appreciate your prayers as I prepare and as I share in worship.
In gratitude,
Pastor Angela
June Scriptures and Sermon Themes
June 3:  We are the Living Parables – Matthew 9:35-38
June 10:  We are Called to Claim Our Unity – Matthew 20:1-16
June 17:  We are Called to Worship – Luke 18:9-14
June 24:  We are Called to Serve – Luke 10:25-37
July 1:  We are Called to Share the Good News – Matthew 13:1-9