NCOB offers Sunday School classes for everyone from preschoolers through adults with age/grade appropriate lessons and activities. Classes meet each Sunday morning (September – June) at 10:00 a.m. at our church.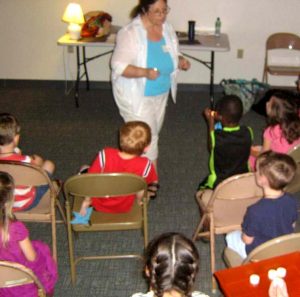 We offer set-apart classes for preschoolers, Jr. High and High School students, and adults.  Our elementary-school Sunday School program operates similarly to the format of Vacation Bible School. Each Sunday morning, the children spend time in different classrooms where they will participate in Bible Stories, Worship and Activities.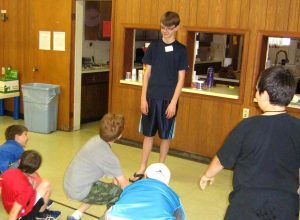 Small group study is extremely important to spiritual growth.  It is our prayer that each person find a group in which to deepen the bonds of fellowship and to see a fuller picture of the character of God – as each of us are made uniquely in our Creator's image.
Current small groups include Scripture Chats on Monday at 10 am and Thursday at 6 pm.  We also have two adult Sunday School classes.
One is studying The Basics of Bible Prophesy by Darryll Nunnelley and David Reagan. The synopsis of this book reads:  "Bible prophecy can be a playground for fanatics or it can be green pastures for disciples. In this book, the authors show how prophecy can motivate people to holiness, inspire them to evangelism and provide them with hope."  If you've had questions about prophecy, or how Jesus has fulfilled the Old Testament prophecies about the Messiah, then this is the class for you.
The second class is exploring Justice in the Hebrew Bible published by Brethren Press.  The synopsis of this book says:  "We often see justice in the Hebrew Bible as simply
retaliatory, anchored in the "eye for an eye" laws and meted out by God's
vengeance. We hurry on to the New Testament and Jesus' message of turning the
other cheek, feeding the hungry, and clothing the naked. But the Hebrew Bible
has a broader message of God's justice and righteousness.  Discovering justice as a vital theme in the Hebrew Bible draws you closer to God's heart and moves you to action on behalf of your neighbor."
Join us in fellowship and faith formation.  All are welcome!