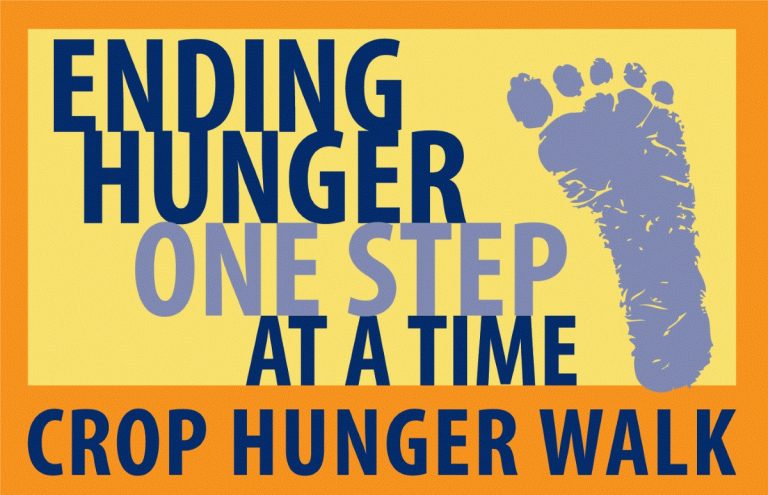 We will once again be partnering with Manassas Church of the Brethren in the CROP Walk. This is a great even for the entire family. We will gather at Nokesville Park on Sunday, October 13 at 2 p.m. to walk.
This is the 50th Anniversary of the Crop Hunger Walk.  In 1969, teens in Bismarck, North Dakota and York County, Pennsylvania decided it was time to do something for families who had to walk miles for food and clean water. So they walked…and, because they took that first step, hunger has forever been changed.
In celebration, we will be spending time in worship on Sunday, October 13, examining what Jesus has to say about caring for the hungry.  And then, we will give "feet" to our worship!
Invite friends and family to support your walk with their donations. You can bring checks or cash with you, or friends can donate online.