Nokesville Church of the Brethren
April 2023 Newsletter
PASTOR'S PONDERINGS
As Jesus was speaking to his disciples for the last time before his death, he spoke words of comfort, validation, and hope. "Peace I leave with you; my peace I give you. I do not give to you as the world gives. Do not let your hearts be troubled and do not be afraid." (John 14:27) Two chapters later, he says, "I have told you these things, so that in me you may have peace. In this world you will have trouble. But take heart! I have overcome the world." (John 16:33) Jesus reinforces that the disciples have all they will need even when their world comes crashing down around them.
We all live through different circumstances but are familiar with feeling the need to be   rescued, healed, defended, and comforted. In my experience, during those distressing times, I've asked myself to dig deep and discover what I need most. Almost every time, I need to be seen. I need to be heard. I need what Jesus promises. I need the peace Jesus gives. I've learned that as I remember Jesus' words and receive his peace, I'm strengthened for the next thing. Maybe that's the next minute, hour, or day. But Jesus spoke words of eternal significance.
That moment when you can catch your breath. That moment when you have the energy to do the next things. That moment when you notice a hint of improvement in your situation. All those moments are God at work in your life because you called on him expecting him to show up.
Our God sees and our God hears. Our God is with us—Emmanuel. Our God roots for us and guides us—the Advocate—the Holy Spirit. Our God loves us—Jesus, his only Son given for the world. May you know the victory of eternal peace in Jesus. May your soul be well even as you press on through worldly troubles. Shalom!
Pastor Janet
HOLY WEEK SERVICES
Love Feast with Feet Washing Thursday, April 6 at 7:00pm. Our theme will be "I am the True Vine".
Service of Shadows (Tenebrae)-Friday, April 7 at 6:30pm. This will be a time to remember the darkness of the day of Jesus' death.
Resurrection Sunday-April 9-worship at 11am.
SERVICE & COMMUNITY ENGAGEMENT
March Senior Social was attended by 20 who enjoyed lasagna provided by Alice Snyder, delicious desserts and Irish-themed brain teasers.  In March, we will be entertained by Gary Radford.  He was very popular at his last performance.  If you bring a friend, RSVP to our team to ensure enough food is provided.
NCOB has committed its' sponsorship of one acre at the Field of Boaz (our area's participation in Growing Hope Globally).  Our first fund-raiser will be the 2nd Annual Palm Sunday Bake Sale on April 2nd.  Please help us by baking for and shopping the sale.
Nokesville Day will be May 20th.  Our team has traditionally staffed the Hospitality Tent.  Please consider volunteering to greet visitors for a block of time that day.
The Fellowship of the Least Coin project is continuing.  Each time a person prays for peace, a coin is dropped into the canister located at the rear of the sanctuary.  The collection will support projects for women and children around the world.
This team is currently meeting via ZOOM on the second Monday of each month at 7pm.  Contact Lyn, Dianne or Nancy if you are interested in joining this team or have ideas for fundraising for projects.
CONGREGATIONAL LIFE
The Congregational Life team hosted the Invite a Friend Sunday carry-in meal in March.  Thank you to everyone who brought food to be shared with our congregation and guests.  It was a joy to connect with each other and our guests.
Save the Date: 
Children's Easter party, Saturday, April 1 from 1:30 -3:30 pm. Children and their parents are invited to join us to learn about Easter and enjoy crafts, snacks, and an Easter egg hunt.
May 6 Ladies Evening.  The team will celebrate the ladies of the congregation with a meal and a crafting activity.  Please bring a dish to share and a joyful spirit as we come together to celebrate each other for the evening.
Friday Night Food Trucks
Together with the Service and Community Engagement team, the Congregational Life team is planning a new monthly event for the congregation.  We are currently booking Food Trucks to serve food from our parking lot.  We hope to have a truck scheduled for the second Friday of each month, May-October.  The goal of these events is to increase our community engagement and serve the families of the community.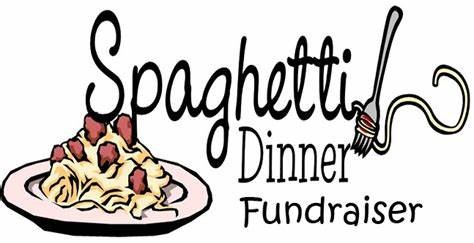 Take the night off from cooking and come out to support our youth!!
Meal will include spaghetti, rolls, salad, drink & dessert.
Order forms below:
RAINBOW PRESCHOOL
A big "THANK YOU!" to Ruth Cross for reading to our students at the Nokesville Library.  It was a fun field trip and the kids loved the books Ruth read.  Thank you to Ursala Wall for coordinating our visit and the space craft projects.
Our Spring Break will be April 3 – 10.
FLOWER SHARING
We have created a Signup Genius so you can order flowers online. https://www.signupgenius.com/go/4090E4EABAE29A4F94-2023
Your offerings can be made through our website. https://www.continuetogive.com/ncobbudget
SERVING APRIL 2023
 
 

April 2

 

April 9

 

 

April 16

 

April 23

 

April 30

 

Worship Leader

 

Chris Taylor

Vernon Funkhouser

Ron Croushorn

Lyn Ficili

Harper Buettner

 

Acolytes

Lyn Ficili

Harper Buettner

Alex Ali

Marlyn McClure

Norah Buettner

 

Children's Story

 

Pam Breslin

Gayle Hawkins

Melanie Ali

Dianne Nelson

Ben Bear

 

Nursery

Pam & Pat Breslin

No Nursery

Jackie Bear

Megan Nelson

Carrie Diethorn

Pam Breslin

Lyn Ficili

Katlyn Douglas

 

Pianist

 

Suzie Evans

Suzie Evans

Suzie Evans

Suzie Evans

Suzie Evans

 

Organist

Carolyn Payne

Mary Weybright

Mary Weybright

Mary Weybright

Mary Weybright

 

Hymn Leader

Jeannette Funkhouser

Jeannette Funkhouser

Jeannette Funkhouser

Jeannette Funkhouser

Jeannette Funkhouser

Flowers are given to the glory of God by

Heather Nelson in honor of Larry Nelson's birthday.
Office Hours: Monday – Friday, 9 a.m. – 1 p.m.
 Coffee Fellowship 9:30 a.m.
Sunday School 10:00 a.m.
Sunday Worship Service 11:00 a.m.
Pastor Janet's Office Hours
Tues – Fri
9:00 a.m. – 1:00 p.m.
jcmyers2@outlook.com