We believe that in order for us to do the work of God, we must be active members of our community.  As such, we share the blessings of our spacious facility with numerous groups in our neighborhood, either as a host or as the sponsoring/chartering organization.
We provide the annual Live Nativity service and Community Chili Dinner the second Saturday of December.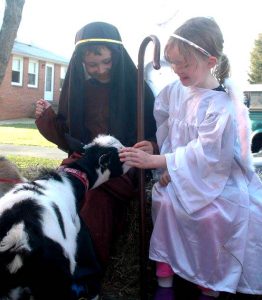 The Live Nativity service includes the narrated Christmas story as acted out by our children and live animals, Christmas carols sung by our choir, and a candle lighting service open to the entire community.
The Community Chili Dinner follows the Live Nativity service and includes free carriage rides, a visit from Santa and a meal for a nominal charge.  All money raised goes to a local charity.
You can find out more about our other ministries by clicking one of the links below or visit our What's Happening page, updated frequently.